Print and Go Christmas Sunday School Lesson
Are you in charge of the Christmas lesson this year at your church?
For some kids, this is the only day they may ever show up to your class and hear about Jesus.
But no pressure!!
It seems like it should be an easy lesson to teach about Jesus' birth at Christmas. But put in the mix of kids who think they know the nativity story by heart and add that to the first timers who don't even know who Jesus is, and it can be a tricky lesson to master.
What about those kids who think they already know the Christmas story?
I've found that keeping the lesson fun engages those "I'm here every Sunday kids" and keeping it simple aids in the understanding of those kids who only show up at Christmas. AND more importantly, let's you share the Gospel message of Jesus' love to BOTH.
This Christmas lesson for elementary aged students has everything you need to ensure you have a successful lesson no matter who shows up.
Low Prep, Saving You Time!
This low prep Christmas lesson plan is easy to implement and provides a fun way for kids to learn about the very first Christmas and Jesus' birth.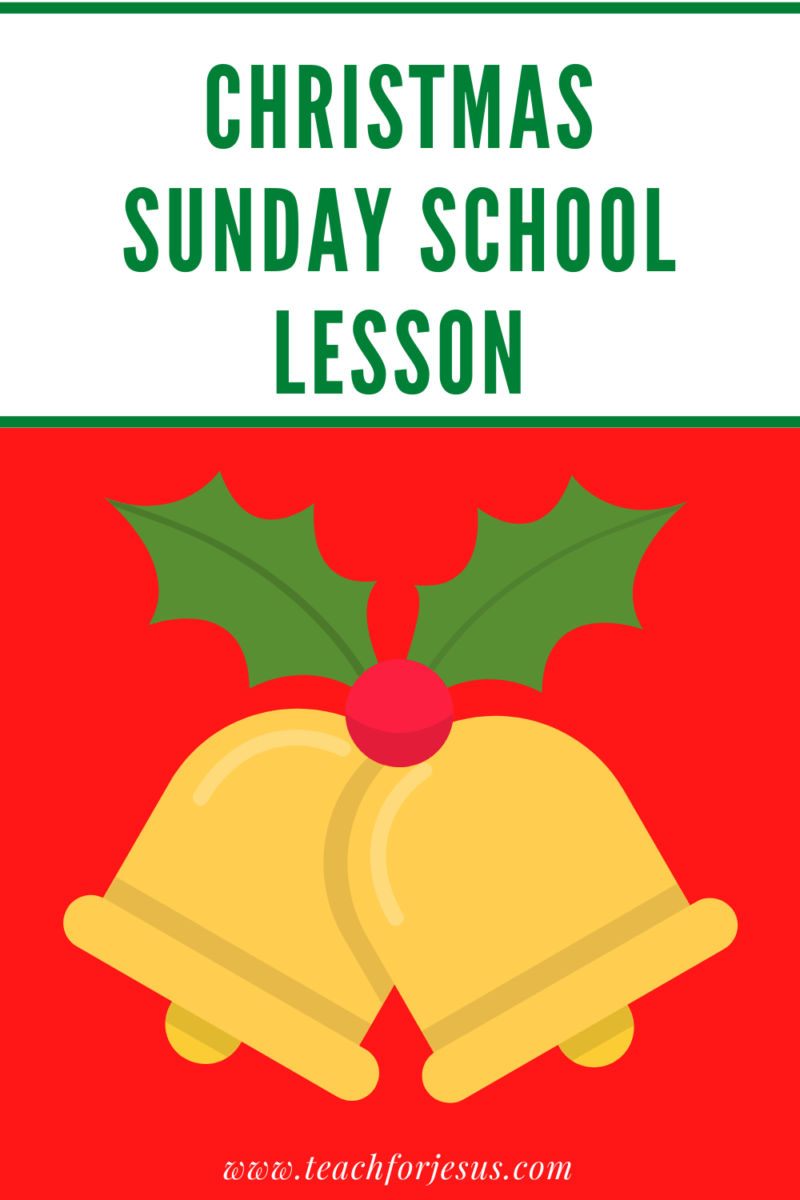 This Christmas Sunday school lesson includes a lesson outline, Bible verses, questions, and activities. This is a simple, easy way to ensure that your Sunday school kids have fun learning about the first Christmas and Jesus' birth.
What's Included In This Christmas Sunday School Lesson
Opening discussion questions
Talking Points
Bible Passages and questions to aid in understanding
Activity #1: Collaborative Nativity Drawing
For the collaborative nativity drawing activity you will need at least 2 sets of poster board (more if you have a large class) and 2 sets of markers. Children work in teams to draw the Nativity scene. This activity can also be done with two whiteboards.
Activity #2: Christmas Nativity Story Silly Word Game 
Kids these games! They are so much .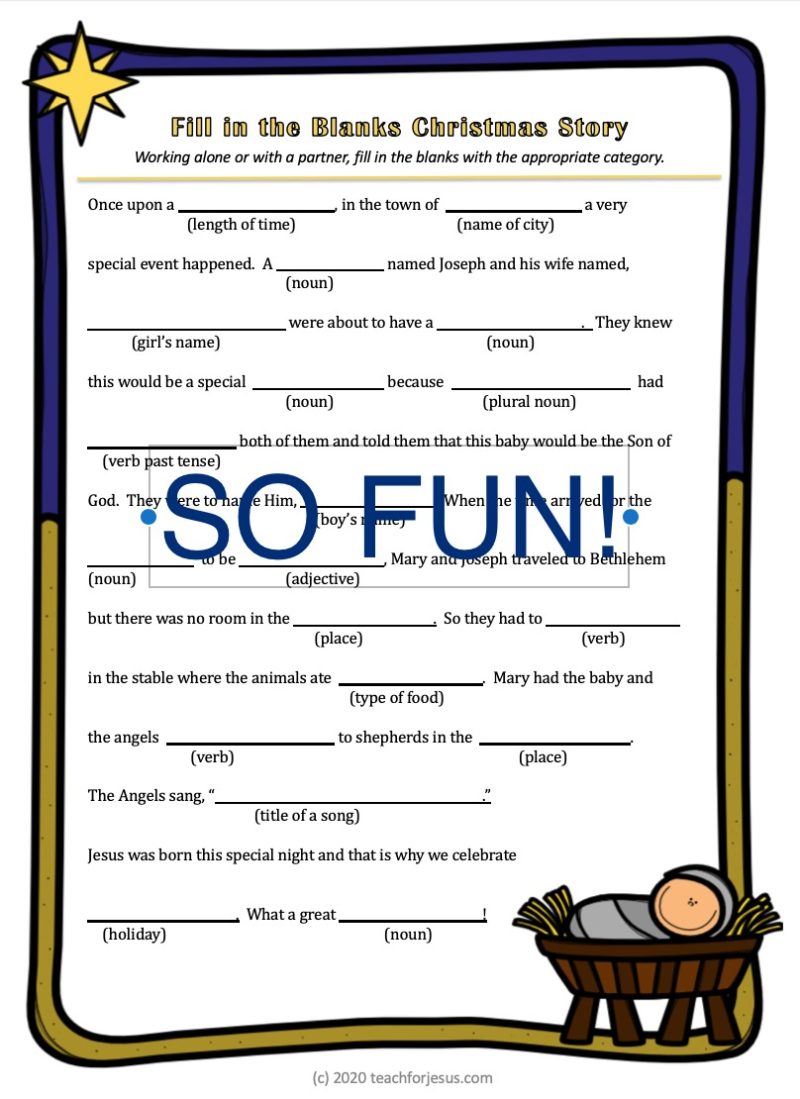 Kids work together to come up with various parts of speech like verbs, adjectives, and nouns to create a funny first Christmas story.
Activity #3: Coloring Sheet of the Nativity with Mary, Joseph, and Baby Jesus
Activity #4: Scavenger HuntKids find objects that start with the letters J,E,S,U,S and capture their answers on a Scavenger Hunt worksheet
Closing Prayer
This lesson has what you need to make your Christmas Sunday School lesson engaging and memorable. And takes all the prep work out of it!

Jesus Birthday Party | Complete Christmas Party Package
Nativity Art Lesson: Roll-Your-Own-Nativity-Scene
Preschool Christmas Devotions | All About Jesus
Christmas Art | Nativity Scene Grid Drawing
Advent Word Search for Christmas Time
Parent Gift for Christmas with Christian Theme | Christian Gift for Mom and Dad