Want a (insert adjective) way to celebrate Christmas with your Sunday (insert noun) students?
This fun Chrismtas fill in the blanks game is very similar to the popular mad libs games you probably played as a kid. One person writes down what the other person says in the appropriate blank. This is usually a noun, a verb, an adjective, or another part of speech. They fill in the blanks in the appopriate places. When they are finished, they read the story out loud to their friend. Students take turns and switch roles so each person gets a chance to be in each role.
I've used these fun Christmas games in my Sunday School class on multiple occassions, including Easter and Christmas.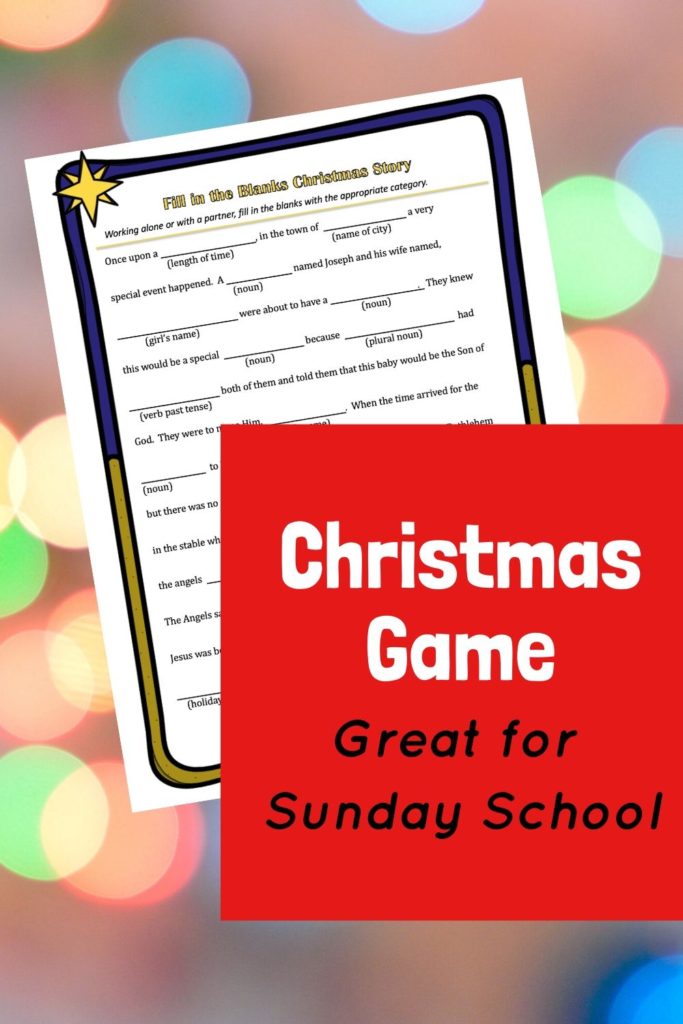 The kids love these funny word games!
Mad. Crazy. Insane. These wacky stories will have your students rolling with laughter!
Be respectful!
It's important that you remind your kids to be respectful when making these stories. We are talking about Jesus' birth, after all. No potty words. No insults. No rude words.
Have fun!
This funny retelling of the nativity story is meant to be fun and lighthearted. It's a fun addition to Christmas Sunday School lessons or Christian Christmas school parties.
Get more great ideas and fun activities delivered right to your inbox!