Sunday School Word Search about Jacob's Ladder
A Bible Word Search from Genesis 28 about Jacob's Ladder.
Jacob was on his way to find a wife from his father's family when he stopped to rest. He laid down to sleep, with his head upon a stone, and he began to dream. In the dream, Jacob saw a ladder (some Bible versions say stairway) that stretched from Earth to Heaven.
Get the Jacob's Ladder Word Search!
Upon this ladder, angels of God were ascending and descending. The Lord stood above it and promised Jacob that He would give him the land he was lying in and would bless his descendants.
Jacob woke up and declared, "Surely the Lord is in this place…..This is none other than the house of God, and this is the gate of heaven!"
Then Jacob took the stone that he was sleeping on and set it up as a pillar in remembrance of God's promise and His dream.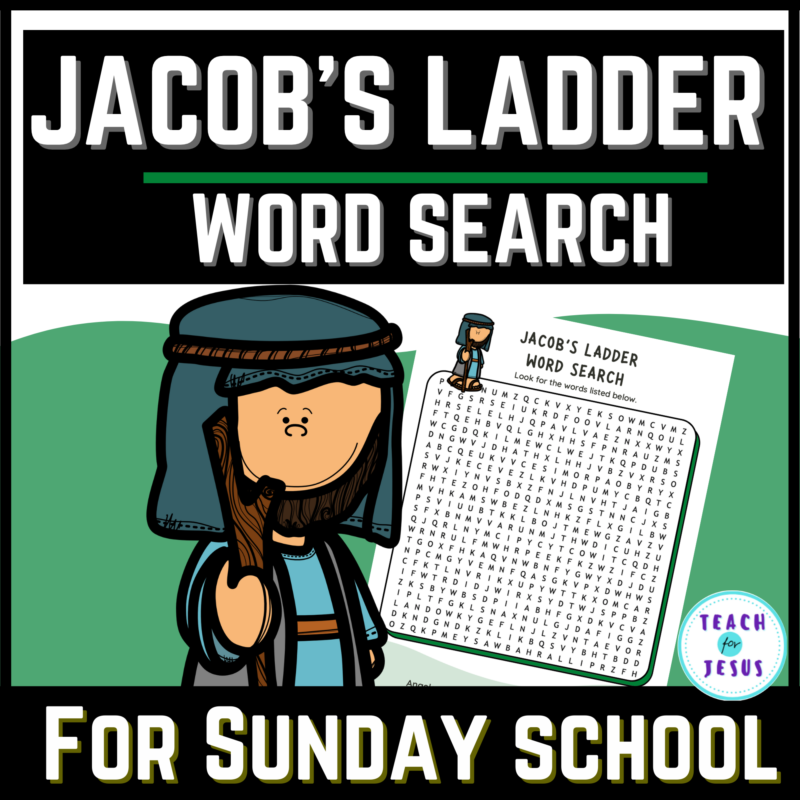 Genesis 28:12, NKJV
Then he dreamed, and behold, a ladder was set up on the earth, and its top reached to heaven; and there the angels of God were ascending and descending on it.
This Bible word search makes a great supplement to enhance a Sunday School lesson about Jacob's Ladder in the Old Testament.
The following 15 terms or phrases can be found in this word search about Jacob's Ladder:
Angels
Bethel
Blessing
Dream
God
Heaven
Jacob
Land
Offspring
Pillar
Promise
Slept
Stairway
Stone
Vow
Words can be found forward, backward, diagonally, vertically, and horizontally. Answer key included.
Enjoy!
Check out the Bible Word Search Bundle and get lots of Bible Word Searches for one low price! They are great for Sunday School teachers.