Haggai Lapbook, A fun Sunday School Craft about God's Prophet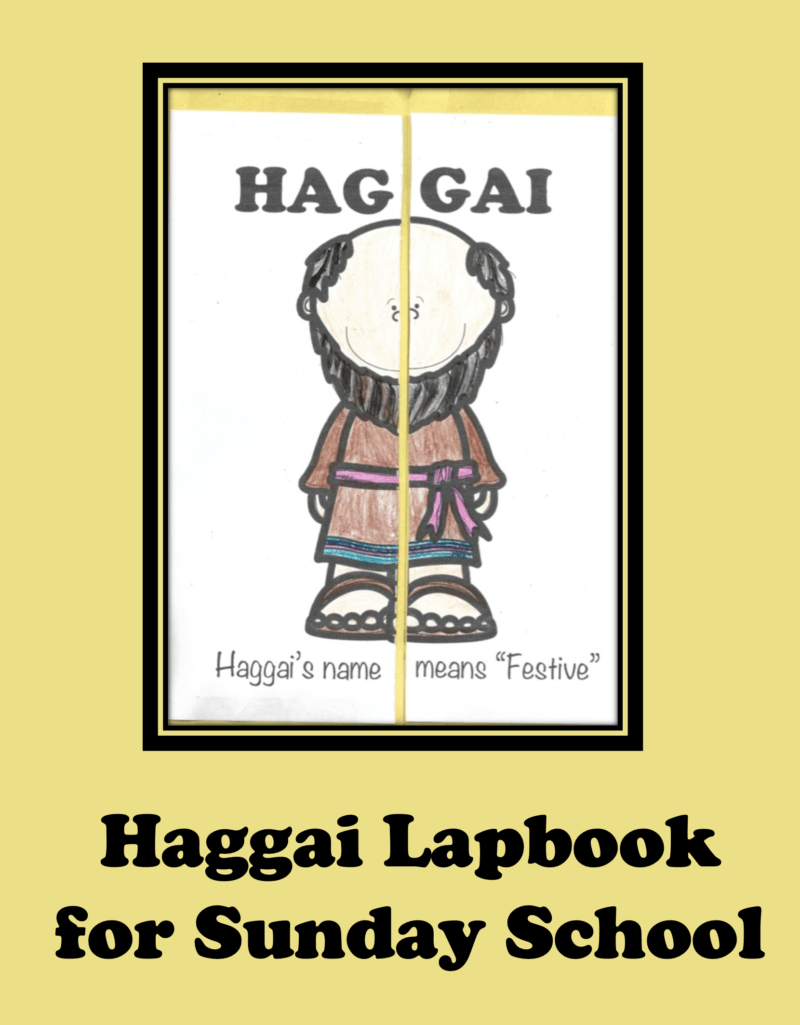 Sunday School Craft and Activity to Teach about God's Prophet
Use this "Haggai the Prophet Lapbook" to teach about God's prophet, Haggai. Haggai was a messenger of God who told the people that it was time to start rebuilding God's temple. The Israelites had returned to Jerusalem from exile in Babylon and were told to rebuild God's temple.
However, they ignored God's house and focused on building fancy houses for themselves instead. Haggai reminded the Israelites that they should always put God first. When we put God first, He will bless our labors.
Haggai also tells the listeners that God's future temple will be greater than the past temple. This may be confusing to students but we learn that we are God's temple when His Spirit dwells within us. This would be a great time to share the Gospel message to students about how Jesus is our Lord and Savior. When we declare Him as Lord of our lives, we are saved from sin and indwelled by God's Holy Spirit.
Students will read 1 Corinthians 3:16 to emphasize this point.
Key takeaways for a lesson on Haggai: God should always be #1 in our hearts, thoughts, and actions.
This lapbook is a great supplement for any lesson on Haggai and God's prophets in Christian schools and Sunday School classes.
Kids will read Haggai and then answer multiple choice questions regarding what they read.
Cover Page – Color Haggai. Also learn that Haggai's name means "Festive"
Left Flap– 4 multiple choice questions about Haggai
Right Flap – 4 multiple choice questions about Haggai
Middle – includes flip shapes with the following instructions:
Look up 1 Corinthians 3:16 and write it down.
"Don't you know that you yourselves are God's temple and that God's Spirit dwells in your midst?"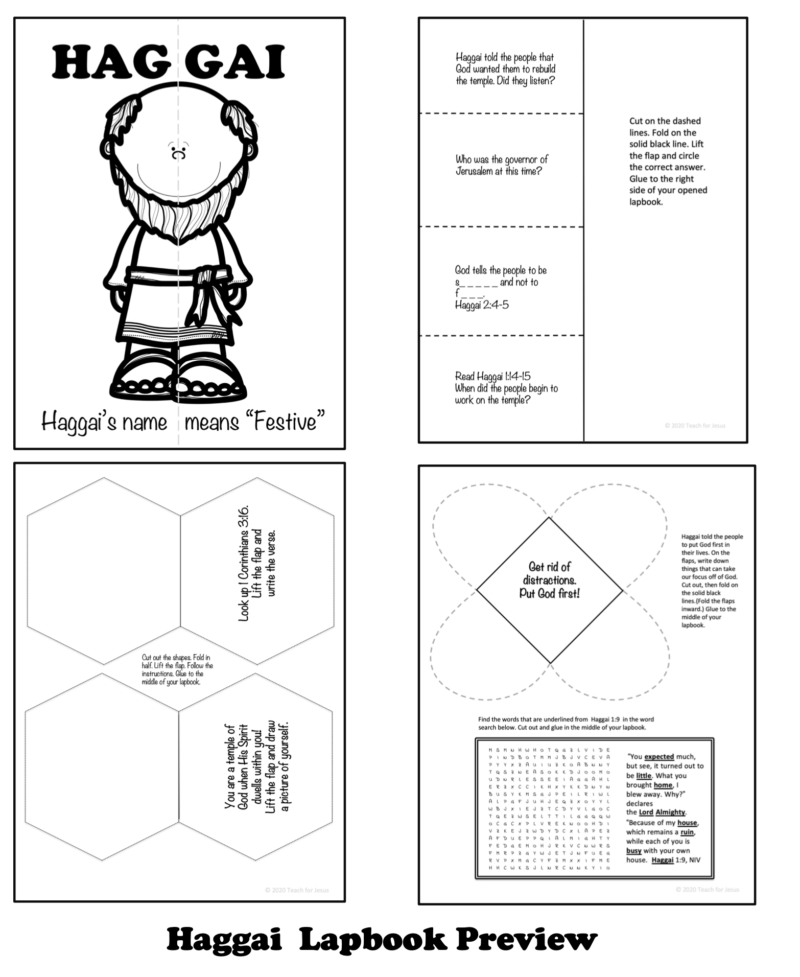 You are a temple of God when His Spirit dwells within you! Lift the flap and draw a picture of yourself.
Flower petal flip shape that has kids identify things that distract them from God.
Word Search with words from the verse Haggai 1:9.
Pictures are in black and white so students can color the handouts themselves.
Directions for assembling the Haggai Lapbook are included.