Word searches are a great tool to use at the start of Sunday Schools as you wait fo everyone to arrive or a great time filler if the pastor's sermon goes long on Sunday morning.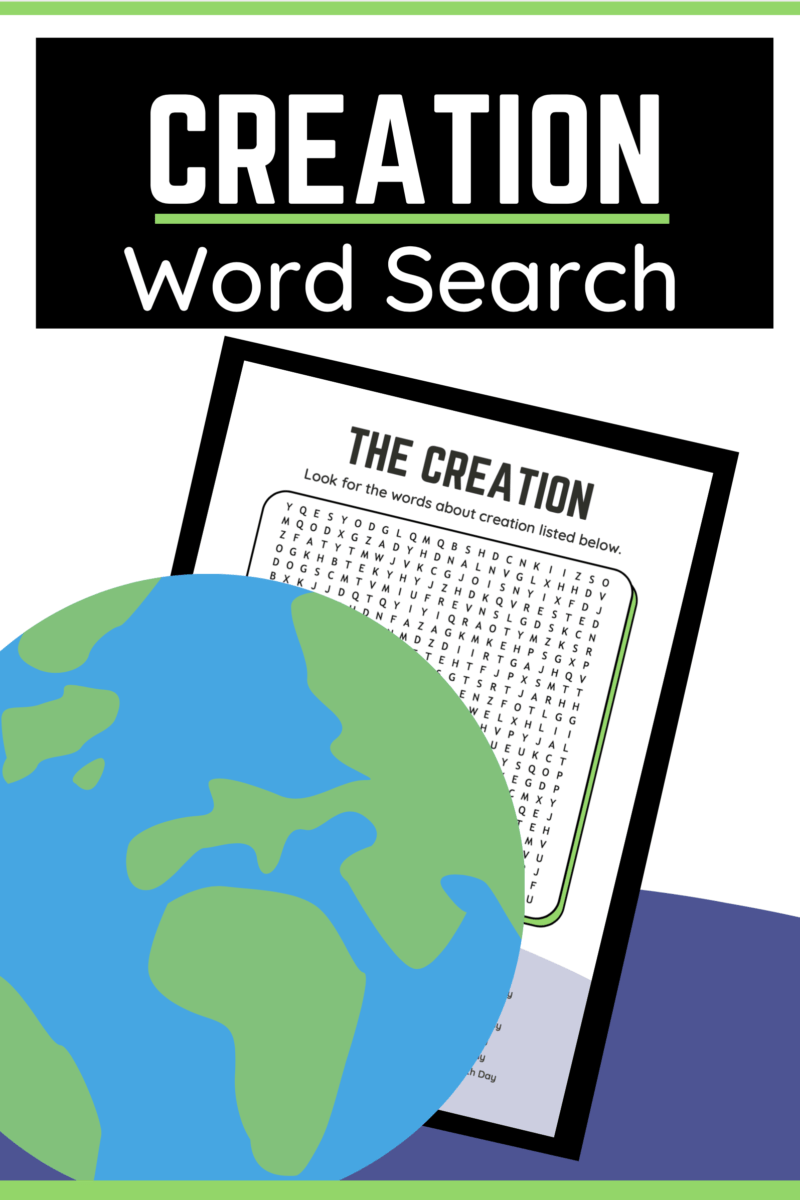 Fun Bible word search all about the creation of Earth from Genesis 1 in the Bible.
Students will search for words related to God's creation.
The following 21 words are included:
Birds
Dark
God
Land
Light
Mankind
Moon
Plants
Sky
Spoke
Stars
Sun
Rested
It Was Good
First Day
Second Day
Third Day
Fourth Day
Fifth Day
Sixth Day
Seventh Day
Makes a great supplement to any Sunday School lesson about creation.