Nativity Art Lesson – Christmas Art Lesson for Sunday School
Great resource for celebrating the Birth of Jesus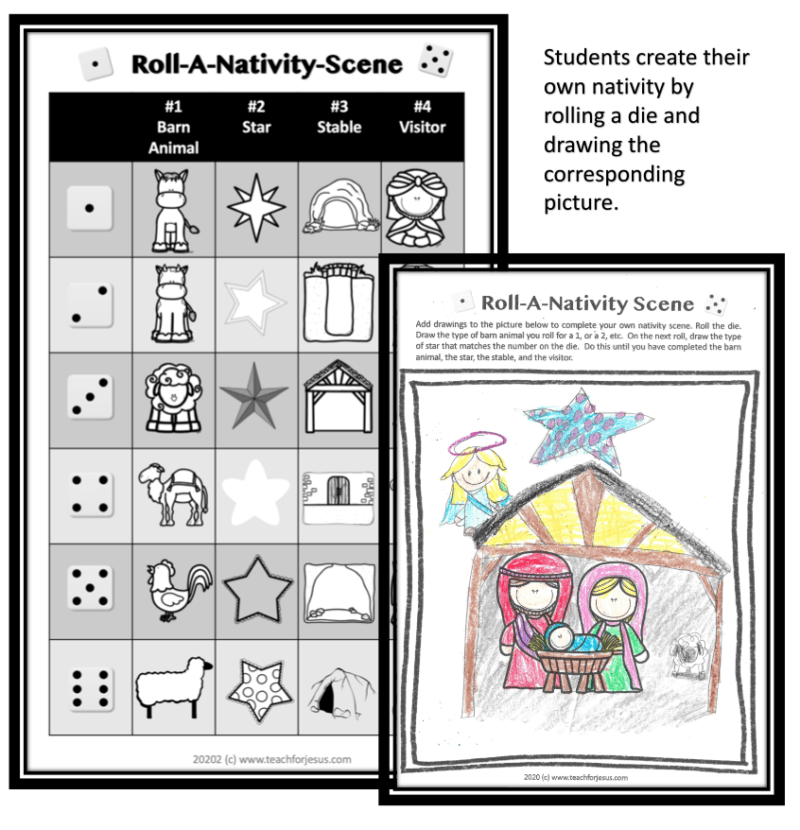 Students will draw their own nativity scene by rolling a die and drawing the corresponding animal, stable, star, or nativity visitor to finish the scene of Jesus' birth and the first Christmas.
Directions
Add drawings to the picture to complete your own nativity scene. (Mary, Joseph, and baby Jesus are already included in the picture). Roll the die.
Draw the type of animal you roll for a 1, or a 2, etc. On the next roll, draw the type of star that matches the number on the die. Do this until you have completed the barn animal, the star, the stable, and the visitor.
You will have created your own unique Nativity scene about Jesus' birth.
This Christmas resource can be used in Sunday School classes, for Christian school art classes, or for a December substitute. Also great for homeschoolers.