Nativity Word Game For Sunday School – Great Party Game!
Do you remember those fun word games you did as a kid where you named an adjective, a noun, or verb to complete sentences and came up with ridiculously funny stories? This wacky sentences Nativity game is a great addition to any Christmas Sunday School Lesson.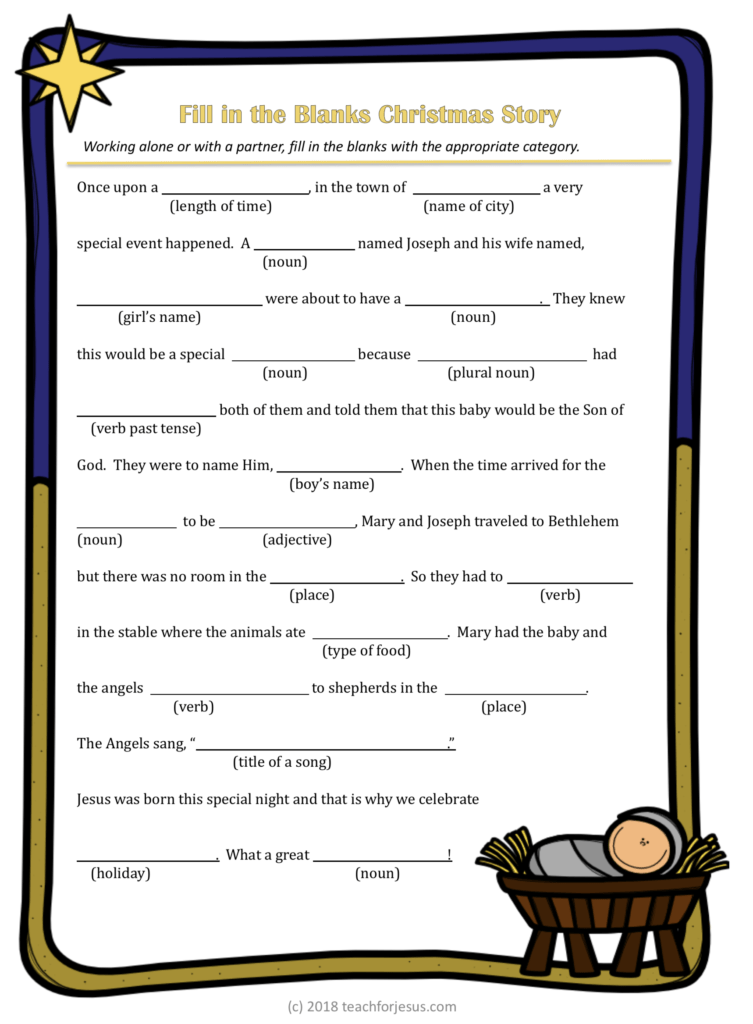 Have a little fun with your kids with a goofy retelling of the very first Christmas using this creative silly sentences game.
It's so (insert adjective).
You will (insert verb)
your (insert noun) off!
This is meant to be a fun activity but remind your kids to still be respectful so no potty words or inappropriate language.
Kids will get a hoot out of the hilarious Christmas stories they create.
Get more great ideas and fun activities delivered right to your inbox!
SaveSave